The Fresh River Healthcare team specializes in the treatment and management of movement disorders. However, Parkinson Disease (PD) is much more than a movement disorder.  In addition to impacting walking and balance, PD can affect thinking and speech, emotions and behavior, writing and self-care skills.  It can also disrupt many bodily functions. Parkinson and related movement disorders are complex diseases that affect each individual differently. 
Click here for Fresh River Healthcare's Parkinson Disease Program Brochure
Resident Clinical Outcome - Parkinson Disease Program
The evolving knowledge of PD combined with improvements in medical interventions and rehabilitation techniques are giving new hope to patients and families living with this progressive neurological disease.  At Fresh River, we believe that a comprehensive, patient centered rehabilitation approach can extend the time patients are able to remain active and enjoy and participate in a wide range of daily activities and enrichment.  We consider the patient, family and caregivers to be essential members of the rehabilitation team.
NEWS ALERT - Parkinson Program Launches at Fresh River
Program Overview - What We Provide
Whether you are in the early or advanced stages of Parkinson's disease, Fresh River's inter-disciplinary team will help you get the most out of each day.  We will create a treatment plan specific to your needs with careful attention to the effectiveness of medications.  You will learn strategies and techniques to deal with the multiple effects of PD (from tremors and gait disturbance to depression and lack of energy), that you can apply in your daily activities. 
From reaching the correct diagnosis to developing treatment strategies that reflect each patient's goals, our teams are passionate about helping you face and often overcome the challenges of PD. 
Fresh River Healthcare accepts referrals and admissions for this clinical program from anywhere in the U.S. with easy access to all of Connecticut and western Massachusetts.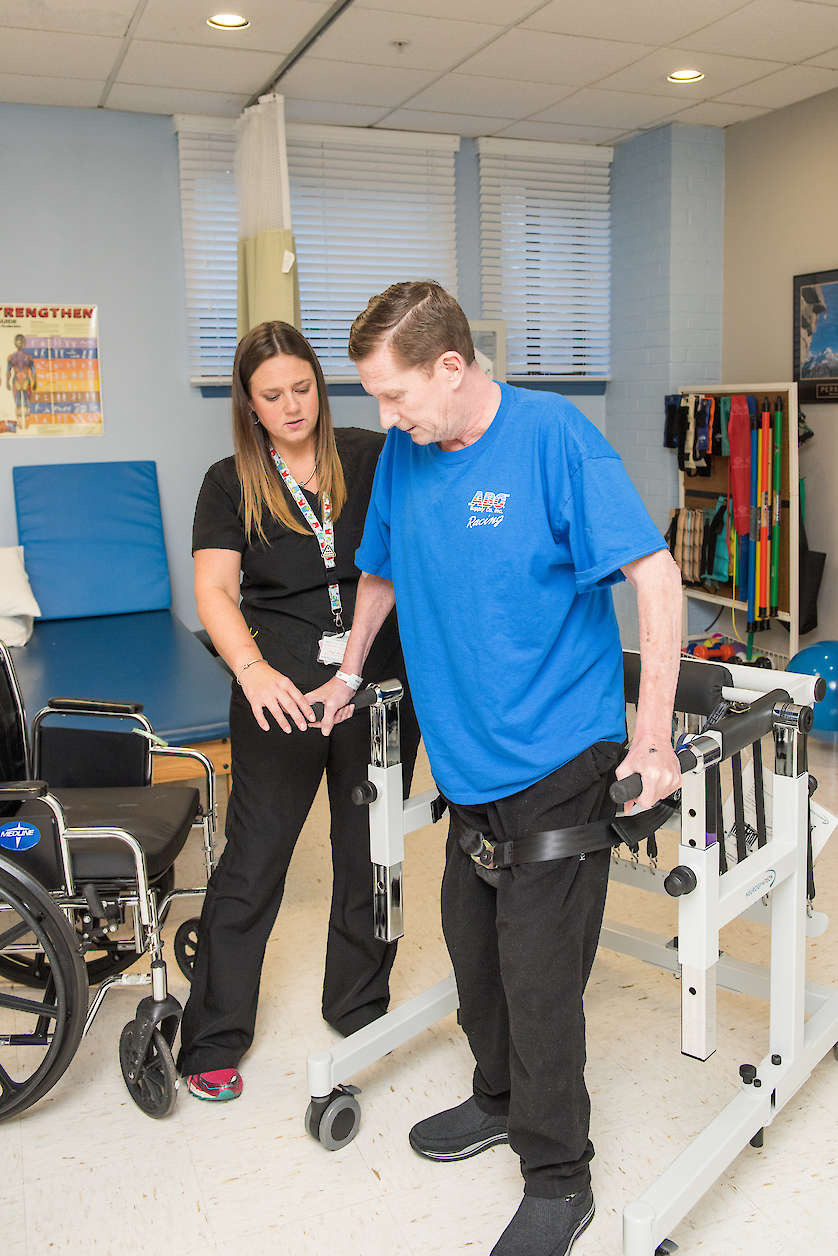 Fresh River's Parkinson Program include:
Comprehensive management of the person's medical, functional, and behavioral needs with a focus on promoting independence and safety
Medical consultation with neurologist or rehabilitation physician
24-hour nursing care with a focus on medication management
Physical, occupational, and speech therapies as needed
Education for patient and family
Nutrition counseling and support
Advanced rehabilitation technologies, including assistive technologies, body-weight support systems, and electrical stimulation devices
Speech therapies including the Lee Silverman Voice Treatment (LSVT).
Therapeutic recreation
Education in fall prevention
Cutting Edge NeuroGym Equipment and Program 
With the assistance of the right circumstance, such as equipment and training, the brain has an amazing ability to re-learn lost motor skills. Recognizing this and the importance of maintaining physical abilities as we age, Fresh River has invested in an active restorative program and equipment known as NeuroGym.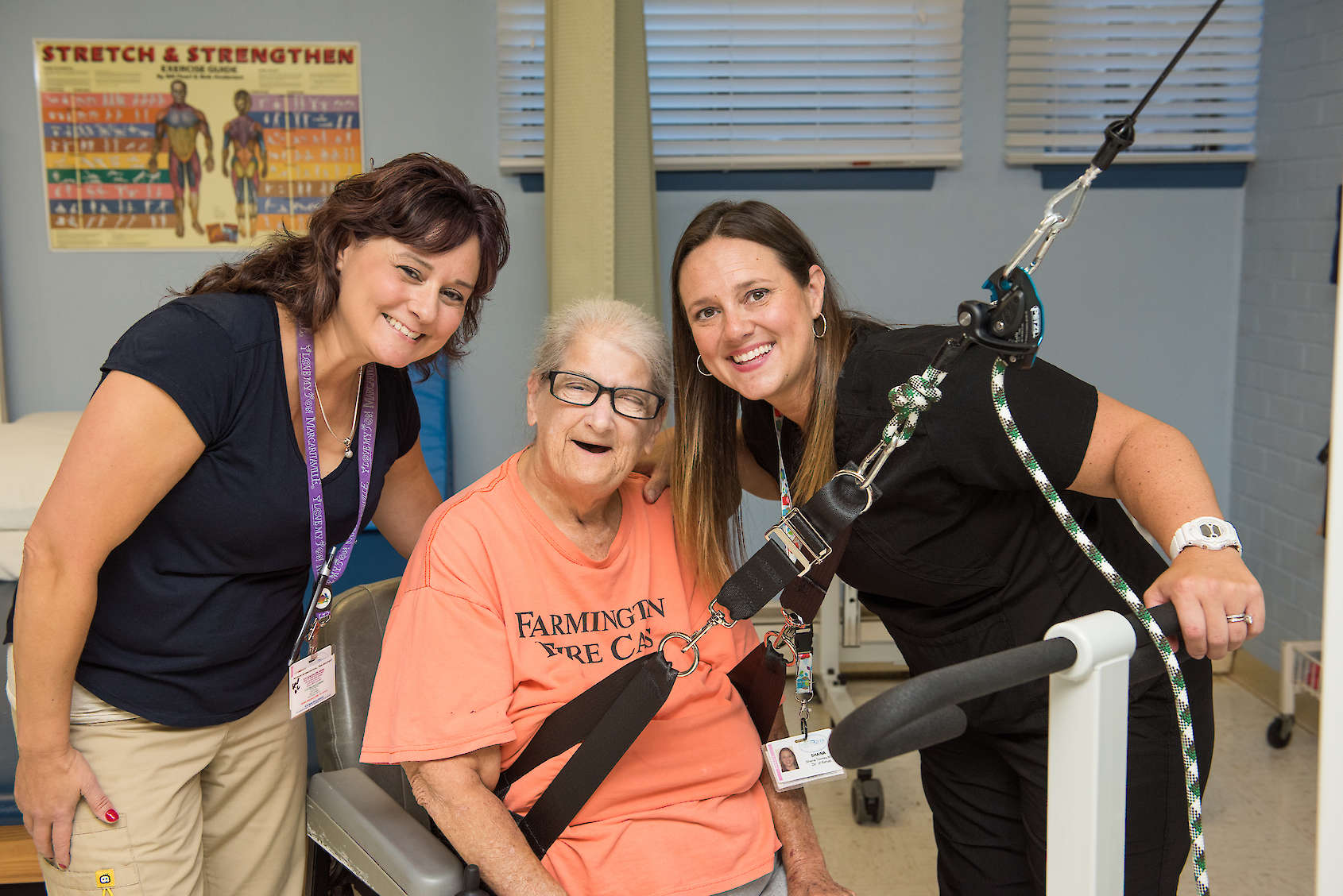 For many residents of a skilled nursing facility, an important outcome of their short term rehab stay is to gain functional independence by regaining strength, coordination and motor abilities such as dynamic balance and improved gait. The NeuroGym physical activation program is overseen by the highly trained Rehabilitation Team. 
After assessing each resident's functional level, the Rehabilitation Team works with the resident to achieve improvements in function such as the ability to transition from sitting to standing. The NeuroGym machine for this purpose is known as the Sit-to-Stand Trainer and has clinical applications for patients with Stroke, Traumatic Brain Injury, Partial Spinal Cord Injury, Hip and Knee Replacement, loss of standing ability and other diagnoses. It is highly effective in maintaining and improving lower extremity strength, thus contributing to steadier mobility and stability.
The Bungee Mobility Trainer improves mobility, stability and the ability we bear weight and can be used for retraining of gait in a safe environment – especially for the re-development of protective steps and reactions. Its clinical applications are similar to the Sit-to-Stand but also improve functional status for those with multiple sclerosis, multiple falls and Parkinson Disease.
The NeuroGym equipment and physical activation program will be available to those same residents and outpatients and will work as part of a holistic therapy and treatment program.
The Lee Silverman Voice Treatment Therapy (LSVT)
As of March 2018, Fresh River Healthcare in East Windsor is now providing a specialized and cutting edge Parkinson Disease therapy known as the Lee Silverman Voice Treatment Therapy (LSVT). This treatment is also known as "Big and Loud"
A relatively new approach to treatment of Parkinson's disease involves the concept of neuroplasticity—the brain's ability to reorganize itself by forming new neural connections throughout life. This approach aims to address the "internal" aspects of Parkinson's disease symptoms, leading to significant functional improvements.
A well-established and recognized therapy, LSVT improves the voice and speech of individuals with Parkinson disease by treating the physical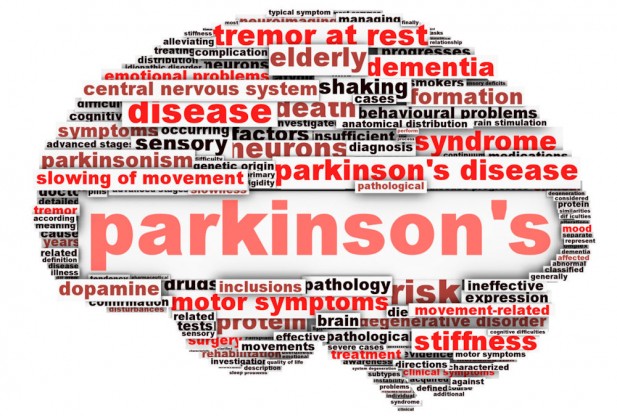 pathology associated with a disordered voice. Led by a certified LSVT speech pathologist, the LOUD piece of the program deals specifically with speech skills most affected by Parkinson's. Activities include breathing, voice and oral-motor exercises, sound exaggeration, loudness drills, and speech-pacing exercises.
As part of LSVT's BIG portion, patients are shown specific exercises that involve large amplitude, exaggerated movement patterns, leading to smoother, larger, safer movements and improved quality of life. The goal of all of this work is that patients will learn to use their "big movements" automatically, in everyday living. This will be a result of long term carry-over of the amplitude training. By maintaining larger movements, patients will move better, with more confidence and safety.
BeatPD Today - Boxing and Functional Interval Training Program
Research shows that exercise helps daily symptoms and slows the progression of Parkinson Disease (Neuro-protective benefits of exercise). Beat Parkinson's Today is an exercise program developed by Michelle Hespeler, a person with Parkinson (PWP) and is being offered at Fresh River. 
Note - BeatPD classes conducted inside Fresh River Healthcare have been suspended since the onset of the COVID-19 pandemic and have not resumed at this time. However, the Fresh River staff can assist in connecting residents with this valuable resource. 
The program has shown to improve the quality of life of people with Parkinson by performing exercises that are functional to everyday living. The classes encourage brain stimulation, challenge balance and stability and teach proper technique and form – all in an encouraging group setting.
Please go to www.beatpdtoday.com or call Michelle at (860) 463-3747 to register.
Hartford Courant – Counter-Punching Parkinsons: Boxing Can Improve Physical and Emotional Health
Respite
As care is provided to those with Parkinson's Disease, family members must be mindful of the need for self-care. To rest and rejuvenate allows them to return to their care giving responsibilities fully energized and rejuvenated.
Fresh River is now providing a respite program that provides appropriate and needed care for the person with Parkinson's, and will also provide peace of mind for the caregiver. To know their loved one is being cared for by staff that is highly trained in the disease, both its motor and non-motor symptoms, allows the caregiver to truly rest and focus on themselves for a period of time.
Home Safety Assessment 
Members of the Fresh River Healthcare Rehabilitation Team that are certified in Parkinson's related therapies deploy a home assessment tool designed to assess, address and mitigate physical impediments, access and egress, structural and other risks for fall or other injury. As movement and flexibility are  impaired with the disease, ease of transitioning from room to room is most important, as is accessibility to and in the bathroom. If there are adjustments needed that require outside services, Fresh River can assist in accessing available funds from third party agencies and non-profit or governmental organizations.
Medication Management      
Parkinson's Disease is one in which timing and dosage of medicines is critical. The team will address concerns and make recommendations for discussion with the patient's primary physician.
Transportation    
With the variety of programming available, the time during which the patient is enjoying the classes can also be a time for the caregiver to rest. Supplemental funds can be applied for transportation for those in financial need.
Links and Resources
American Parkinson's Disease Association
Neuro-protective benefits of exercise 
Parkinson's Disease Resource Center
Facts about Parkinson Disease Psychosis
Parkinson's Disease - Physician Podcast
Mayo Clinic Radio Podcast - Neurosciences: PD
Parkinson's Training for Fitness, Health and Wellness Professionals 
Contact Us
You can always turn to us for more information and assistance with placement for a loved one with Parkinson disease. To speak with the Program Director please call (860) 623-9846. 
For more information regarding insurance eligibility or to book a stay at Fresh River Healthcare please call (860) 812-0788.