Fresh River Healthcare and UConn Health
Huntington Disease Program Partnership
Click here for Fresh River Healthcare Center's Huntington's Disease Program Brochure
Fresh River Healthcare is honored to be a designated partner with the UConn Health Huntington's Disease (HD) Program.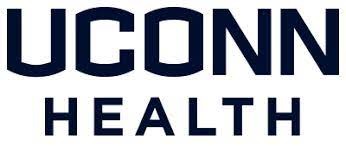 Through a collaborative agreement between Fresh River and the UConn Health HD Program, our staff works with specialists to develop expertise in caring for the long-term care needs of this distinct group of individuals.
Fresh River Healthcare Center and UConn Health's partnership will enhance the care of patients with this disease. The goal of the collaboration is to deliver a continuum of care that strives to maximize function and quality of life for individuals living with Huntington's Disease.
Click here for an Overview of Huntington's Disease
Program Overview - What We Provide
UConn Health APRN assessment of patient with HD in the facility
Personalized Nursing Care Plans
Physiatrist services
Medications
Psychotherapy
Physical, Occupational and Speech Therapy
Behavioral Therapy
Social Work Services
Dietitian Services
Respite care for Caregivers
Huntington's Disease Specific Staff Education
Specialized Adaptive Equipment
Cutting Edge NeuroGym Equipment and Program 
With the availability and use of tailor made systems, such as equipment and training, the brain has an amazing ability to re-learn lost motor skills. Recognizing this and the importance of maintaining physical abilities as we age, Fresh River has invested in an active restorative program and equipment known as NeuroGym.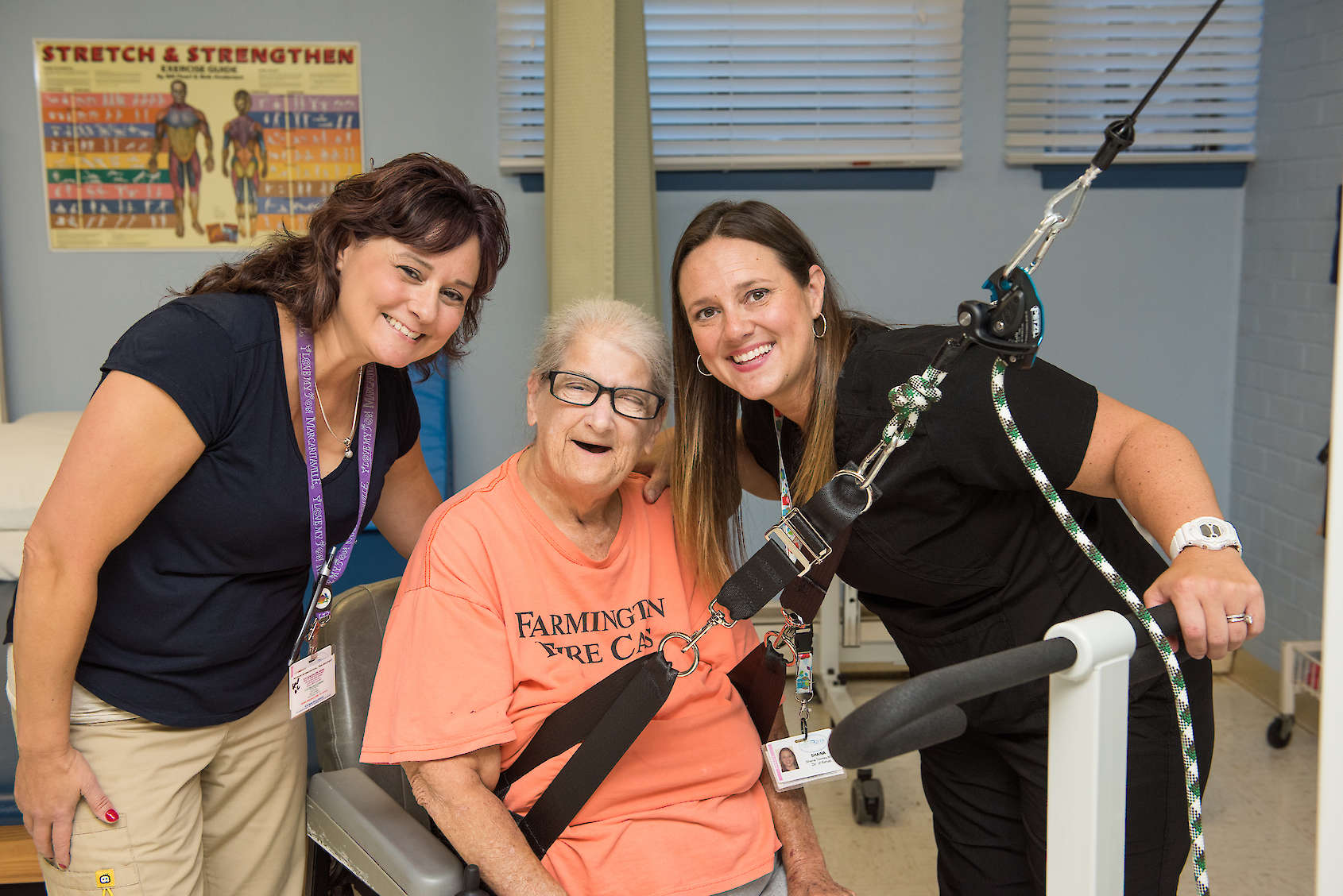 For many residents of a skilled nursing care center, an important outcome of their short term rehab stay is to gain functional independence by regaining strength, coordination and motor abilities such as dynamic balance and improved gait. The NeuroGym physical activation program is overseen by the highly trained Rehabilitation Team. 
After assessing each resident's functional level, the Rehabilitation Team works with the resident to achieve improvements in function such as the ability to transition from sitting to standing. The NeuroGym machine for this purpose is known as the Sit-to-Stand Trainer and has clinical applications for patients with Stroke, Traumatic Brain Injury, Partial Spinal Cord Injury, Hip and Knee Replacement, loss of standing ability and other diagnoses. It is highly effective in maintaining and improving lower extremity strength, thus contributing to steadier mobility and stability.
The Bungee Mobility Trainer improves mobility, stability and the ability we bear weight and can be used for retraining of gait in a safe environment – especially for the re-development of protective steps and reactions. Its clinical applications are similar to the Sit-to-Stand but also improve functional status for those with multiple sclerosis, multiple falls and Parkinson's Disease.
The NeuroGym equipment and physical activation program will be available to those same residents and outpatients and will work as part of a holistic therapy and treatment program.
Program News
Learn More about our collaborative Huntington's Disease program with UConn Health
Fresh River a Leader in Use of medication AUSTEDO in the Treatment of Patients with Huntington's Disease
Journal Article on the Use of Austedo in the Long Term Care Setting
Resources
Click here for the Huntington Disease Society of America's Family Guide Series to determining the need for long term care and how to evaluate a Huntington's Disease program with the long term skilled nursing setting. Evaluate Fresh River Healthcare and see how we compare. 
According to the Huntington Disease Society of America Support Group Newsletter, "There comes a time when one person managing the care, the children, the home, a full time work schedule, with little sleep and no relief in sight will build resentment toward their loved one. Questions that may arise can include, "Is this what I really signed up for?" and "When do I get time for myself?"
"These are natural human reactions in an overwhelming situation. Managing your own feelings of sadness, fear, loss, guilt and confusion can become impossible. Most families deeply regret placing their loved one in a long term care facility but they ultimately admit it was the best thing to do given the circumstances. There are a few long term care facilities around the country that specialize in HD. As these organizations are knowledgeable and familiar with taking care of people with HD, these sites provide an excellent starting point." 
HD Programs in New England and New York
Hover over each location below for a link to their site. 
Contact Us
You can always turn to us for more information and assistance with placement for a loved one with Huntington's Disease. To speak with the Program Director please call (860) 623-9846. 
For more information regarding insurance eligibility or to book a stay at Fresh River Healthcare please call (860) 812-0788.