Welcome to Fresh River Healthcare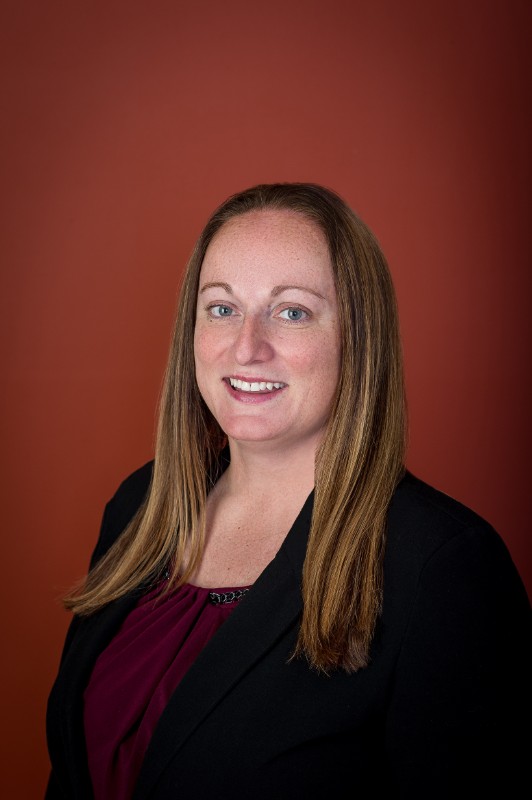 Lisa Rivard
Administrator
Dear Residents and Family Members,
Thank you for visiting Fresh River Healthcare! It is the collective goal of our entire team to help you or your loved one reach a maximum level of health and independence whether you stay with us for short term rehabilitation or long term care. Our family of caregivers includes specialized therapists, a skilled and compassionate nursing team, and many other dedicated staff, partners and medical professionals.
We strive to exceed your expectations. In doing so, we understand that we must partner and participate with you in your plan of care. Communication along the way will be extremely important. This will include interdisciplinary "care conferences", discharge planning meetings, and consistent communication with your caregivers and other staff from Fresh River.
You will find that Fresh River offers a unique and broad range of skilled nursing services. This includes short-term rehabilitation in newly renovated private rooms, respite care, movement disorder care for Huntington and Parkinson Disease, and Memory Care and Behavioral Health programs in a specialized, secure environment. Continue reading

Specialty Services

iCare Health Network Blog
All the latest news, discussion, and updates from the iCare Health Network team!
On November 16, 2023 the team at Touchpoints at Bloomfield once again hosted a Thanksgiving luncheon at the Bloomfield Senior Center.  About 75 Bloomfield seniors were in attendance as several department managers from Touchpoints at Bloomfield served a traditional holiday meal complete with appetizers, dessert and apple cider.  Great job, TAB team!
"To all the staff who played a part in the care of my aunt I sincerely thank you with a grateful heart. She spent the last fourteen years of her life under your dedicated and loving care whether it be her physical health, her mental health or socialization, all for her well-being. In doing so, you have the same for me as well. I never needed to worry or feel any anxiety that her needs would not be met. I can honestly say I could not have done any of this without you and the love and tenderness that you have shown to her, as well as you have shown to me. You have all been, in your own way, angels to the both of us and I hug you with my heart! May God bless you all and keep you safe and healthy, so you can continue to provide the same level of care to all of those who will pass through your lives as she has done."
~ Family of Theresa Sizer (January 2023)
"They knock on the door before entering. Very polite. Recreation department people always make sure my needs are met with purchasing any items needed at the store or from a restaurant. The staff is respectful. They keep me informed of services and care."
~ Resident HK (October 2022)
"Glad to be here, staff takes time to meet with me. The staff respects me."
~ Resident TD (October 2022)
"I want to just say that my stay up Fresh River was excellent and I would definitely recommend it to friends and family. And I want to give a shout out to Benny, Sam. And other staff that I can't think of his name right now. Bonnie, Emily, Jackie. Those are the ones that work with me just about daily and they were wonderful and I hated to leave too. I hated leaving them because they just became just excellent people into my life."
~ Resident SM (August 2022)
"Rated 10/10. I just want to say that the meals, were excellent. I was very impressed by the meals that the kitchen sent up to to patients like myself. And they were heartier and better than I thought they would be by far. So, I just want you to know that."
~ Resident RD (May 2021)
"I did some investigating online, and it seemed like the best option. The staff was absolutely wonderful. The meals were great. I appreciated the nursing, rehab, and maintenance staff. They were all accommodating and attentive to my needs. I would like to recognize the rehab staff. Recommend Facility to Others? I would tell them to not hesitate."
~ Patient MD (September 2019)
"Marlene, a seamstress, was working on a project for a neighbor when she became ill. After four days in the hospital she came to Fresh River, choosing us because she knew our rehab department is so good. It was all she needed it to be and the after effects of her illness are no longer present. The strengthening work done with Dawn Sullivan, Physical Therapy Assistant, provided the positive outcomes and those positive outcomes were matched by the enjoyment, fun and laughter in the rehab. Marlene has great appreciation for Janine Lancaster , our director of dining. Due to a swallowing issue she required pureed foods and was so grateful for Janine's ability to provide pureed foods that tasted so good. Good care in nice large rooms, good food and rehab results mean that Marlene will share her experience with a friend who is looking for a rehab. There is a 25 lb orange tiger cat awaiting Marlene's arrival at home and she will be so happy to have Marlene home again and feeling well."
~ Marleen Pilotte as told to Community Liaison (June 2019)
"My stay here has been life-changing for me. The people have been good, caring, loving people. The Aides were the best. Their kindness is better than I've ever seen. All the people who made our food; I'm just going to say to them: right on. Great food and very nice people to talk to. The cleaning people were the best. I can't say enough about this place. It's great here. I appreciated everything. It was the best experience I ever had in a convalescent home. I got along with everyone. I would like to recognize Stephanie. I would tell them it's a great facility with good food. If you need help to get your body back in shape, go there. They are all good."
~ Keith Lauray (April 2019)
"The Physical Therapist, Shaina, and the Occupational Therapist, Robin, at Fresh River Healthcare are a terrific team who, in four short weeks, will lead the way to making your daily living goals incredibly easier as well as helping you work on and achieve your long term goals. They will show YOU how to get back to being in charge of your body! Shaina and Robin focus on the things you CAN do, and they strengthen your mind and body to boost your confidence in the things you THINK you cannot do. You'll be pleasantly surprised at how much progress you will actually make and how it will be visible to yourself and others. I hit the jackpot when I discovered Fresh River Healthcare facility accepted outpatients in their rehab program. My experience at Fresh River was excellent, and I highly recommend them to anyone seeking quality rehabilitation services."
~ Movement Disorder Program Patient (January 2019)
"I came to Fresh River for Rehab. They Rehab Team was awesome. They helped me through my pain that I was suffering from for some time. The staff at Fresh River is so friendly and attentive to me. I know that I am going to have more surgeries due to my disc in my back and neck. I am sure I will be returning to Fresh River for my care and treatment. A very good place to heal and get stronger. Fresh River gave me the strength to move on with my life through the programs they have."
~ James Drew (June 2017)
"I just wanted to thank you again for all of your help with my dad. You were such a great help and you really went above and beyond. My father and I found the nurses, therapists and all of the staff at Fresh River to be extremely caring and knowledgeable."
~ Family Member (June 2017)
"I've always loved talking and working with people. I get to do that here and it is nice to still feel involved in the world around me. Fresh River is my home."
~ Charles
"Every time I see my wife she looks great! I am very pleased with the care that Fresh River is providing. The staff is very nice and cooperative and take excellent care of my wife."
~ John
"I am very pleased with the care here at Fresh River -you guys do a great job with my dad. I think you guys do a great job with keeping him happy and I would refer Fresh River to other people. Thanks for taking good care of my dad."
~ Matthew
"Thank you for setting the bar high and believing in mom. I wish all PT's had the patience and faith in their patients that you obviously did. I know her therapy was challenging at times, but you all did a tremendous job with her. I know being with you was her favorite part of the day and I thank you for that. Thanks to all others who helped mom. I didn't always know your names, but your work did not go unnoticed. I know she was in good hands."
~ Patient's Daughter (April 2017)
"My brother settled into the facility well. Everyone is so nice. Everyone is relaxed with him. I recommended Fresh River to my friend and told her that it would be a great place for her mother."
~ Annie
"I feel blessed and fortunate that Ernest is at Fresh River. He is receiving the greatest care with people that love him and care for him. He's so comfortable and I am so happy and thankful he's there."
~ Al
"I appreciated the quality of care. They went above and beyond to please me. They did really try to give me the food that I asked for. I was very pleased with the care from the nurses and techs. They were very caring and wonderful. I would recommend all the nurses that helped me; the daytime and the nighttime nurses were all great."
~ Patient MD (March 2017)
"I appreciated everything. The nurses and the aides are so kind and caring. They would talk to you. I actually miss the place. I would recognize the nurses: Kara, Rosa, and Elise; and the CNAs: Becky, Bonnie, and Mary Lou. I would recognize Robin and Dawn, in physical therapy. They are all super good in physical therapy. I would tell them it is a great place to go. The food is delicious and they are Johnny-on-the-spot when you push the button."
~ Patient CB (June 2017)