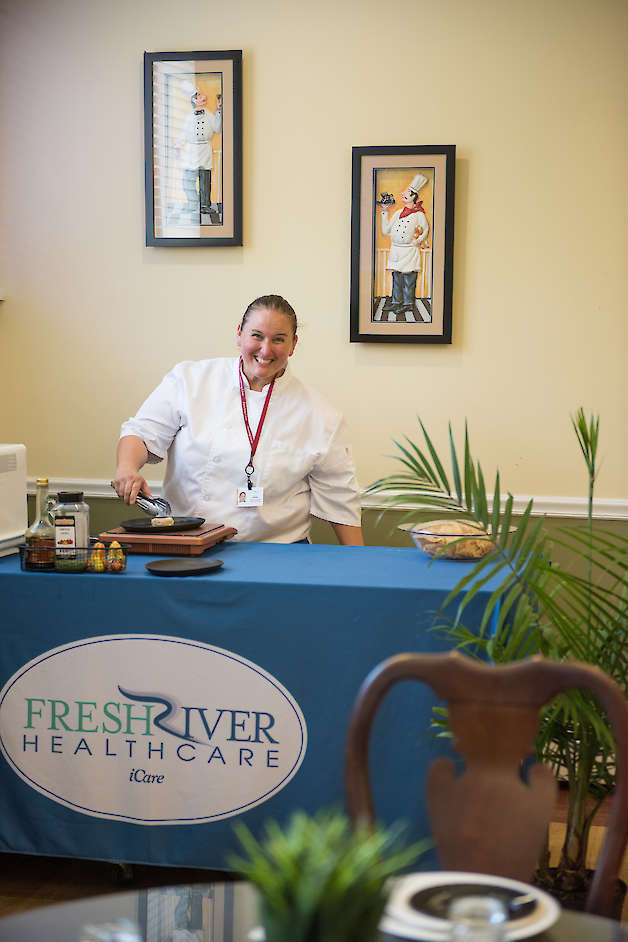 It is a stated goal of the Fresh River team to optimize each individual's nutrition and promote a healthy lifestyle. But we also go much further.
Fresh River is fortunate to have the excellent and talented Janine Lancaster as Food Service Director. Janine is committed to bringing distinctive, enjoyable and high quality food to all of Fresh River's residents.
High quality food contributes significantly to a sense of comfort and home, a dedication to rehabilitation and an ability to enjoy day to day life while in skilled nursing care. At Fresh River we understand this. If food is a strong consideration in choosing a care center, come take a tour and taste the food for yourself. 
Read more about our Bistro experience by clicking here…
Click for Oktoberfest bistro menu…